Asbestos Removal
WHY SHOULD YOU CHOOSE CRAWFORD ASBESTOS REMOVAL AND FRIABLE ASBESTOS DEMOLITION?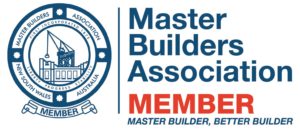 We are licensed to Protect you.
Crawford Constructions Pty Ltd has a Class ASA Friable Asbestos Licence which allows for all Friable Asbestos Demolition and All Non Friable Asbestos removal. We work closely with SafeWork NSW to ensure you are completely compliant with the current Asbestos legislation.
We are Trained to Protect you.
Our Staff are fully trained, qualified and have extensive experience in Asbestos removal.
From completely burnt houses to bonded asbestos removal jobs.
Our removal techniques and full time supervisor ensure no Asbestos dust escapes the exclusion zone and into your life.
Quality – Safety – Enviromental : Govt Accredited
We have Safety, Environmental and Quality Management System that is Government Accredited
We follow these procedures every day , so you can have peace of mind.
You are Fully Insured
We hold Workers Compensation, Public Liability and the specialised Asbestos Removal Liability Insurance.
This combination allows you and the Public involved to be completely confident we have you covered in all aspects of this high-risk work.
Your Quality Assurance Checklist
We have a Quality assurance checklist carried out by our supervisor at the completion of each project.
This gives you peace of mind that all work is completed to a very high standard With all Asbestos dust being contained and removed from site.
Your Clean Site Policy
We have a supervisor at all times, who ensures our trained Staff using Heppa Vacuums
leave the area completely free of asbestos dust and thoroughly clean and tidy.
Value for your money
Don't get caught with cheap quotes and big variations – we cover everything the 1st time.
Ask for a free quote.
PH: 02 6751 1591
M: 0428 890 811
estimator@crawfordroofing.com.au

Areas we are committed to provide Asbestos Removal service:
*Northern Tablelands NSW*
NARRABRI, INVERELL, WARIALDA, MUNGINDI, WALGETT, WEE WAA, MOREE and surrounding areas.
Our services include:
Bonded Asbestos Removal
Friable Asbestos Removal
Asbestos Testing
Friable Asbestos Demolition
Makesafe and Spraying PVA Glue