Feedback
I just had a call from Collarenebri Central School whom wanted to pass on the hugest thank you to you.  They were extremely appreciative of the opportunity and advised the experience was great. Thank you for all of your support this year with work placement.
Kind regards,

Tara Skelton
Workplace Coordinator
Careers Network Inc.
Please give my thanks to Bill, Gus and the lads for their efforts on this job. We are very happy with their work, the results and the way they left the site. The house now performs much better and looks live someone loves it. Now all it has to do is rain!

Cheers


Sean and Rita
On behalf of Moree Secondary College and Careers Network, I would like to take this opportunity to thank you and your staff for hosting our students for their work placement this year. I have enclosed a certificate of appreciation as a token of our thanks for your invaluable support. Without this support, our students would not have been able to pass their HSC in this subject or gain the wonderful on the job experience that they received.
Yours faithfully,

Elizabeth Pilon
Workplacement Coordinator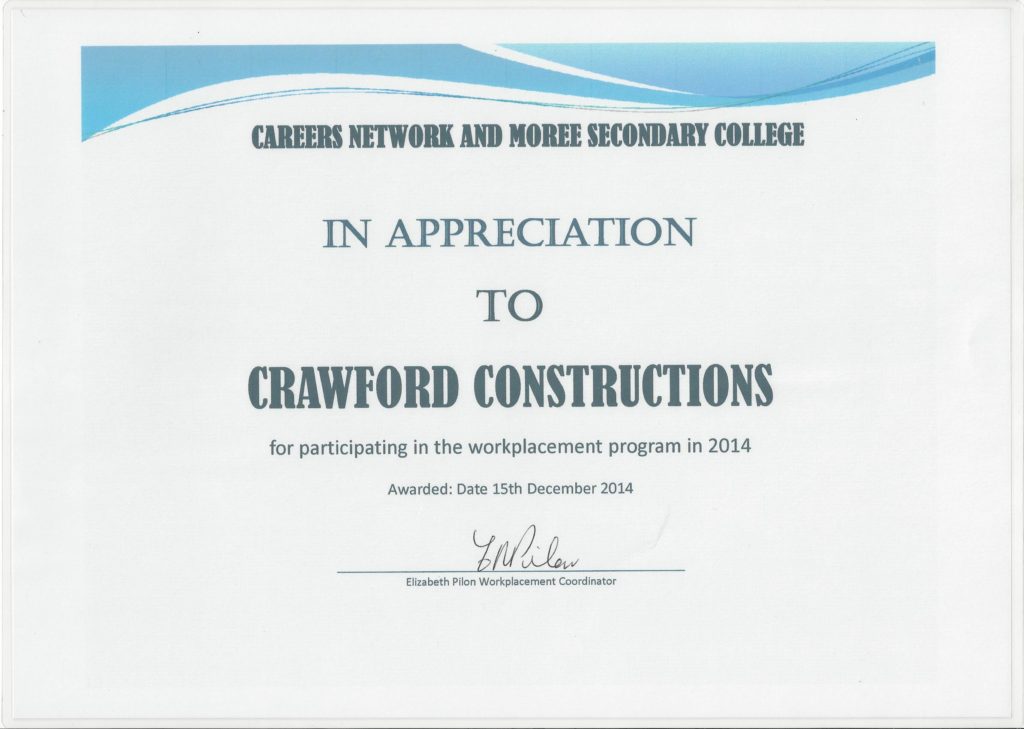 Thank you for such a great job.
The crew has been really great.
Thanks Again.


Ben Turner
MHPF Burdekin Business Pty Ltd
It all looks great, we are so happy with the roof.
Regards,

Marianne
Thanks to you and the men who worked very hard in what could have been only horrible conditions.
Cheers,

Chris
We were really impressed by your planning and management, as well as the workmanship of the men. The work was exceptionally neat and we know they had taken the time to get it right, we really appreciated it.
Thanks again,

Jan