Roofing
Ask for a free Quote.
PH: 02 6751 1591
M: 0428 890 811
estimator@crawfordroofing.com.au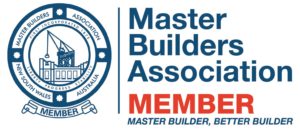 WHY SHOULD YOU CHOOSE CRAWFORD ROOFING?

Your 20 year Warranty
Your roof has a 20 year Manufacturers Warranty & a 6 year workmanship warranty.
We guarantee to return within 7 days to investigate any issue.
We only use Australian made 1st grade BHP steel and Buildex screws with a Class 3 coating.
Your Quality Assurance Checklist
We have a Quality assurance checklist carried out by our supervisor at the completion of each project.
This gives you peace of mind that all work is completed to a very high standard and will last a very long time.
Your Clean Site Policy
At the Completion of each working day our tradesmen leave the work area clear of all rubbish, metal fragments and screws.
Your Specialist Flashing Experts
Crawford Constructions flashing experts have 15 years of experience in European metal folding techniques.
We pay for the best tradesmen to achieve very high standards.
You are Fully Insured for your Peace of mind
We are a Proprietary Limited Company insured with Workers Compensation and Public Liability to cover both our employees and our clients.
Value for your money
Don't get caught with cheap quotes and big variations – we cover everything the 1st time.
We are committed to providing expert roof construction and personalised service in Moree, Narrabri, Warialda, Inverell, Mungindi, Walgett, WeeWaa and surrounding areas.
Our services include:
New Roofs
Roof Repairs
Guttering and gutter guards
Down pipes
Roof Restoration (Sealing)
Flashings
Insulation
Areas we are committed to provide expert roof construction service:
*Northern Tablelands NSW*
NARRABRI, INVERELL, WARIALDA, MUNGINDI, WALGETT, WEE WAA, MOREE and surrounding areas.